Registration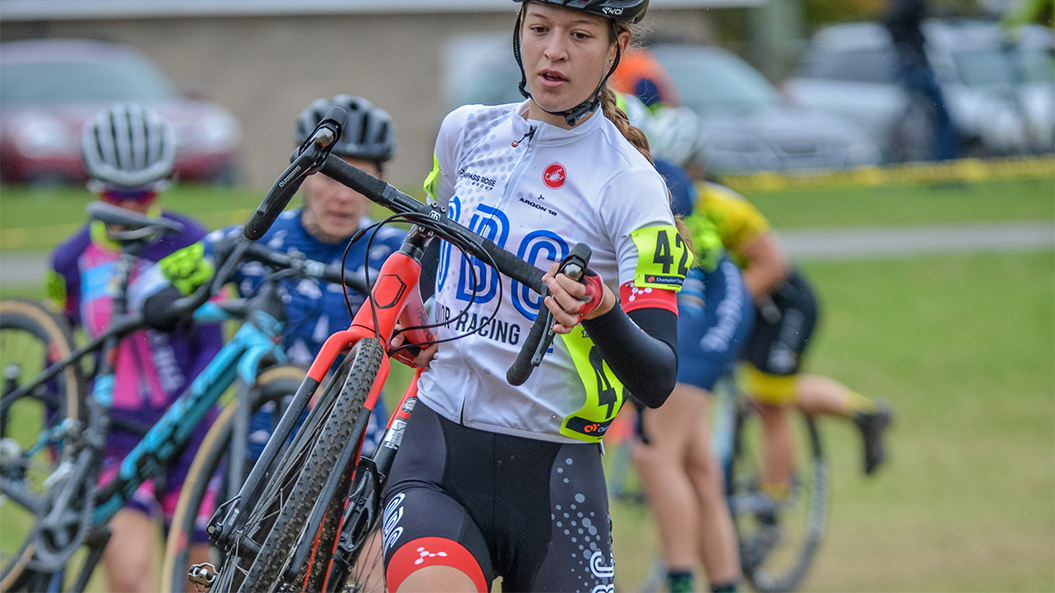 The race categories and costs are as follows. When available, registration will be through ccnbikes.com. Registration will be for the series or for one of eight single day races. Note: If you register for the series, there is no need to register for the individual races. For any specific registration related questions, please contact easternontariocyclocross@gmail.com. 
Categories and Costs
U11 Male/Female
Date of birth: Born 2014 and later
Cost: Season only – $25
U13 Male/Female
Date of birth: Born 2012-2013
Cost: Season only – $25
U15 Male/Female*
Date of birth: Born 2010-2011
Cost: $

50
U17 Male/Female
Date of birth: Born 2008-2009
Cost: $

50
U19 (Junior) M/W
Date of birth: Born 2006-2007
Cost: $70
Senior M/W
Date of birth: Born 1995-2005
Cost: $135
Master A M/W
Date of birth: Born 1985-1994
Cost: $135
Master B M/W
Date of birth: Born 1975-1984
Cost: $135
Master C M/W
Date of birth: Born 1965-1974
Cost: $135
Master D Women
Date of birth: Born 1964 and earlier
Cost: $135
Master D Men
Date of birth: Born 1955-1964
Cost: $135
Master E Men
Date of birth: Born 1954 and earlier
Cost: $135
*Note: U15 Group B category is available for new riders that would prefer to race in the shorter race with U13. Rider must register as a U15 and email easternontariocyclocross@gmail.com to transfer to U15 Group B. Available for both male and female riders.
Please note:
Rates apply to MALE or FEMALE categories
Single day cost regardless of category: $30

(except U11 and U13 which is season only)

Fees do not include the necessary Ontario Cycling single day permit or license
Permits and/or Licenses will be available during your CCN registration

All series riders, regardless of category, must have an Ontario Provincial License or UCI License. Ontario Provincial Licenses are available for Quebec residents during registration on CCN. UCI Licenses must be purchased through your federation.

Single day riders can register with an Ontario Provincial License, a UCI License or a single day permit. A single day permit can only be purchased a maximum of 3 times.

EOCX has no ability to alter or exempt any matters related to race permits or licenses. Any questions or concerns on the matter MUST be directed to Ontario Cycling

CCN fees and taxes (HST) are separate

Race registrations are non-refundable and non-transferrable to another race or rider

Cyclocross categories are based on the age of the rider on Dec 31, 2024

Registration closes Wednesday at 11:59PM each week and re-opens Sunday evening

Master aged riders may choose to race up a category (i.e. Master B can race Master B, Master A or Senior)
Number Pick-up
Number pick-up will be available before the season starts. Dates, times and location will be provided later. Riders must show their race licence in order to pick-up race numbers, no exceptions! Riders can pick-up numbers for other riders provided they have a copy of their race licence. Riders who are unable to pick-up their numbers ahead of time can do so on-site the morning of the race.
Volunteers
EOCX is successful because of the volunteers who help set-up and tear down the course for each race and those who work behind the scenes. This year, mandatory volunteering will be implemented during the registration process for riders U17 and older for course set-up and tear-down for each race. Some of the races are on private land and will be set-up on the Friday before the race. These venues will be clearly indicated in the schedule. It is expected that each rider volunteer for two sessions throughout the season. Note: High school students can apply this time to their volunteer hours.