Home 2022

December 9
Well that's a wrap on the 2022 Eastern Ontario Cyclocross Series! Thanks to everyone who participated and congratulations to all of our category winners. The plaques for the senior men and women trophies have been ordered. The podiums for each category are as follows (based on top 5 races for all categories except U11 and U13 which are based on top 8 races):
U11 Girls
1. Tara Pavlica
2. Emily Polman
3. Eliza Corsi

U11 Boys
1. Heath Bowling
2. Daniel Duarte
3. Maurice (Momo) Lefebvre

U13 Girls
1. Rowan Koolwine
2. Maxence Lafontaine
3. Madeline North

U13 Boys
1. Robert Thomas
2. Reno Lafontaine
3. Grayson Corsi

U15 Girls
1. Josephine Brooks
2. Julianne Gauthier
3. Heidi Daniels

U15 Boys
1. Mederick Seguin Fillion
2. Ludovic Lafontaine
3. Victor Lafontaine

U17 Girls
1. Ella Smith
2. Emma Moon
3. Miina Wallner

U17 Boys
1. Nicolas Gauthier
2. Robin Daniels
3. Tristan Genier

U19 Women
1. Dorothée Perron
2. Cait Dawson
3. Charlotte Poll

U19 Men
1. Trey McGuire
2. Julien Desjardins
3. Lucas Hiscocks

Senior Women
1. Natasha Elliott
2. Emily Flynn
3. Jodi Wendland

Senior Men
1. Emile Hamm
2. Derrick St John
3. Michael Miller

Master A Women
1. Carlee Glendenning
2. Nancy Gillan
3. Caitlin Garrett

Master A Men
1. Michael Lalonde
2. Doug Van Den Ham
3. Simon Sabatino

Master B Women
1. Alyssa Mellon
2. Véronique Fournier
3. Christine Ficker

Master B Men
1. Matthew McInnes
2. Sebastien Labelle
3. Craig Hawkes

Master C Women
1. Sonia Tessier
2. Suzanne Harrison
3. Isabelle Veilleux

Master C Men
1. Richard Grieve
2. Steven Thomas
3. Christopher Gibbs

Master D Women
1. Lucie Boucher
2. Marcie Girouard
3. Andrea Bacik

Master D Men
1. Dave Wall
2. Pierre LeBlanc
3. Peter Schuck

Master E Men
1. James Laird
2. Dave Flavell
3. Bob Woods
November 4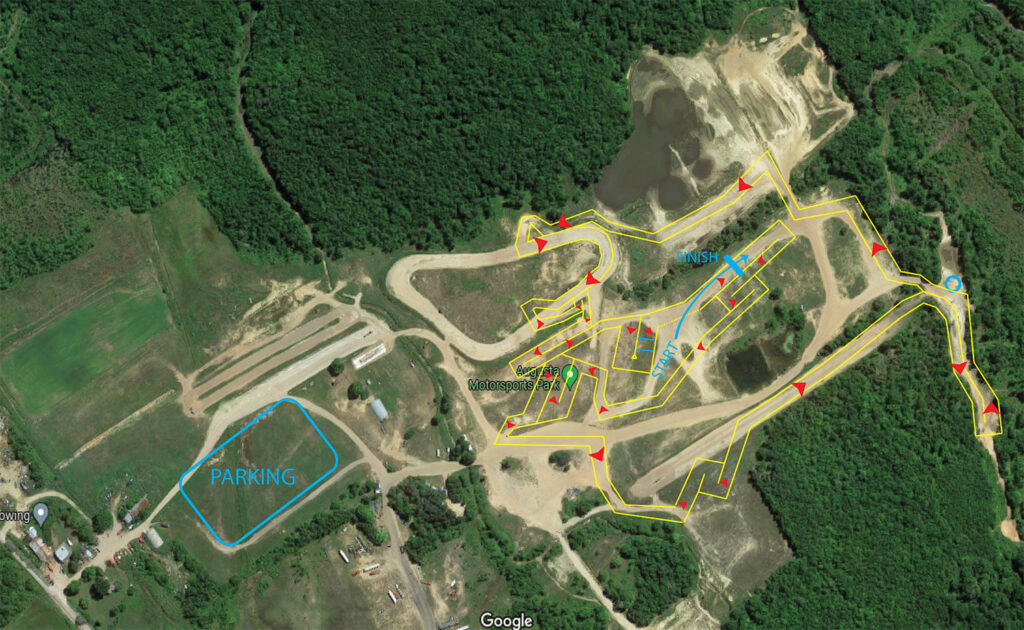 Your event facilities for the Sunday, Nov 6 races at Augusta Motorsports. Please note the parking lot. Don't drive onto the course!
October 18
October 11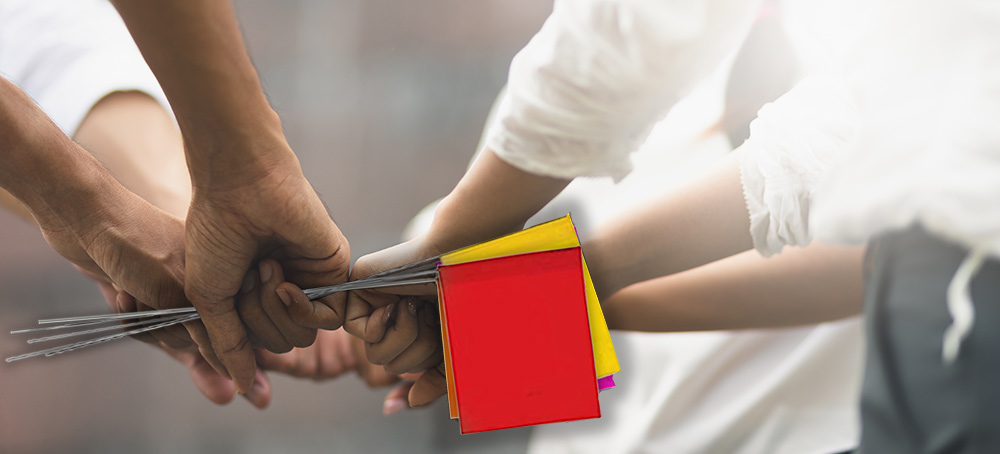 As this is a volunteer run series, we need all riders to help with at least one course set up to keep events running on time. Please use the signup form here.
We need 6 people for this Friday, Oct 14, 9am at Long Sault and 10 for all the rest of the events, Sundays at 7am. Once volunteer slots fill that event location will no longer be available.
You will receive a reminder email with details just before your time slot. Thanks so much for continuing to make the EOCX race series a success!
Update Oct 13
Thanks to everyone for signing up son far. We're full for volunteers for Long Sault but can still use help for the rest of the events. I'd suggested that the number of volunteers for each event would be capped at 10 but truth told we can always use more people, up to 20, just makes the work go smoother and faster, especially if folks can't make for one reason or another. So if you've not volunteered yet, please do! Numbers are still low for Brockville, Cornwall, and Perth events.
October 7

A draft spreadsheet of the Madison teams and race times is ready. I've sent an email to all the team coordinators to review and confirm all is good. Please let me know if you are planning to race, submitted a team, and HAVE NOT received that email.
October 3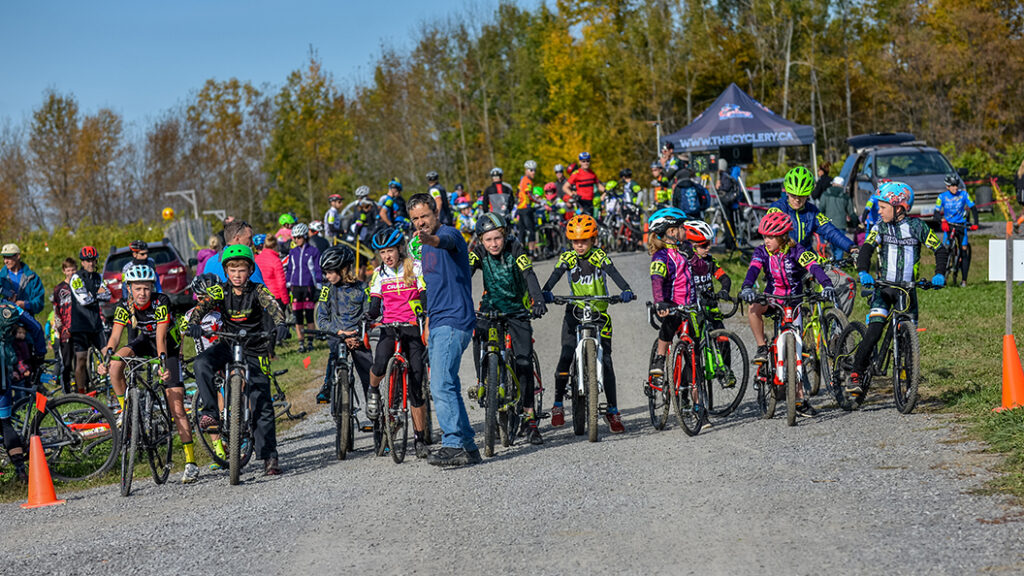 Get your teams ready! EOCX Madison is coming up. Get the following information together and send it to me at easternontariocyclocross@gmail.com:
Your team name
Your team coordinator (with email address) and partner names
Event you are doing: 9am, 10:30, or 11:30am
Some notes:
We currently have 3-4 volunteers but need 10 for setup. Let me know if you can help out when you send your team info
Riders can participate in multiple races, however not with the same partner
The 10:30 AM is a kids race but partners can be an adult or kid
If you don't have a partner send us a note and your preferred race time and we will set you up
DEADLINE FOR YOUR ENTRIES FRIDAY OCT 7 at 6PM!
More information on the Madison schedule and categories here.
October 2
We've been getting a lot of questions about event and series registration. CCN race reg closes weekly on Wednesday at 11:59pm and reopens again on Sunday. Registration is the available again Sunday to Wednesday for the following weekend's events. Sorry if that wasn't clear before. This closing period allows the team to organize chips and race rosters. So there's always other opportunities to register for EOCX events.
September 30
FYI Long Sault – Woodlands Beach course for this weekend's race. Hope you like sand!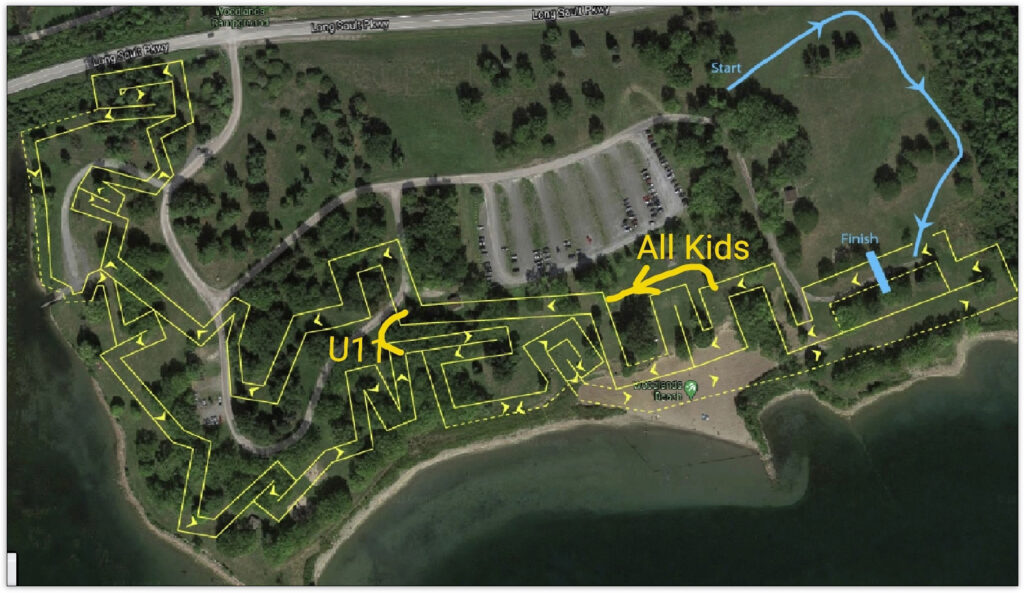 September 28
CALL FOR VOLUNTEERS!
1) We need 2-3 people to help with setup this Friday, September 30 at 9am Woodlands Beach in Long Sault. This is a private course that allows us to set up a few days before the event.
2) We need 6-7 people to help with setup on Sunday, October 9 at 7am at the Renfrew Fairgrounds for the Madison.
Post up here if you can make either of these dates or email me at easternontariocyclocross@gmail.com
September 22
A reminder that registration for the first event on Oct 2 at Long Sault – Woodlands Beach closes on Wednesday Sept 28 at 11:59pm. Choose either 2022 EOCX – Series Registration or 2022 EOCX – Race 1.
Here's details for early chip and number pickup:
Date: Saturday, October 1
Time: 1 to 5pm
Location: The Cyclery, 1115 Bank St, Ottawa, ON K1S 3X4
Number/chip pick up is for the series or race # 1 only
Chip holders are $5 each, cash only
Please try and make this early pickup ahead of Sunday to avoid race-day stress!
September 18
Please note: the October 16 Long Sault event is now relocated from Mille Roche Beach to Woodlands Beach. Calendar has been revised.
September 14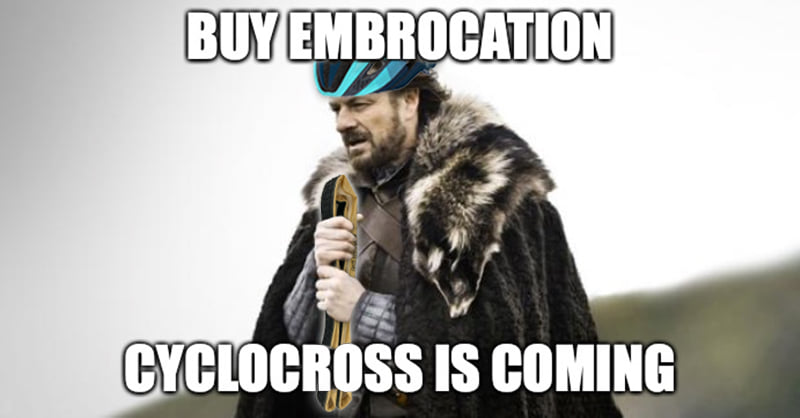 Registration is open! You can register for the full series, here. Or select from the list below to register for a single event (up to three times!):
Reg closes each week before the weekend's events at Wednesday night at 11:59pm. There is no onsite registration.
September 6
Things are coming together for the EOCX '22 season. We've just updated the Race Day schedule and Registration Fees info. Here's the tentative event schedule:
We are still waiting on final OCA approval before we can open up CCN registration for the series, hopefully by the end of this week! Will let you know when registration is open, as well as the weekly registration cut off date for each race.
August 29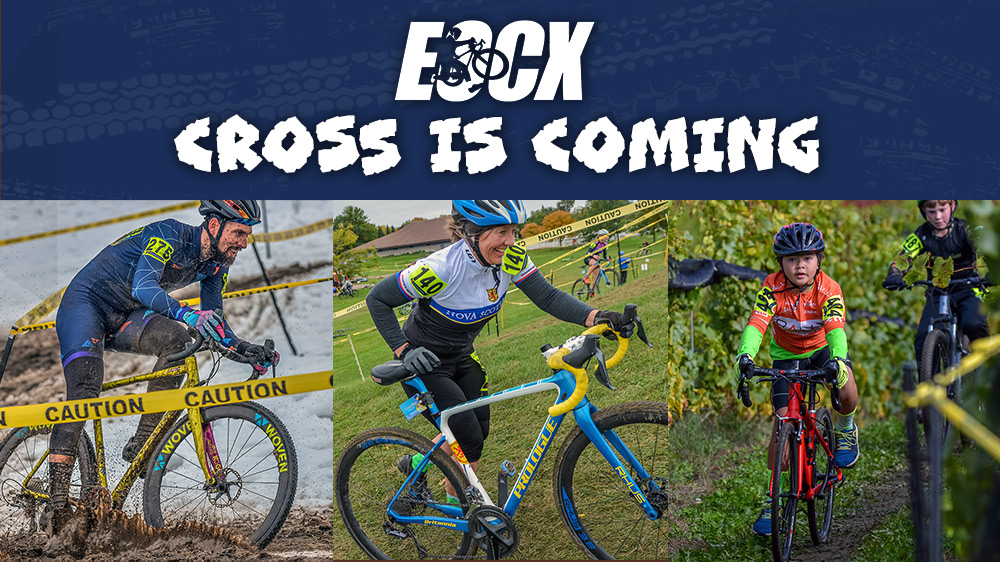 We have an update on the 2022 EOCX cyclocross season for you!
Dates are Oct 2nd to Nov 27th, with one Sunday off for Ontario Provincials (likely Oct 30th)
Organizing venues now with a schedule and locations coming really soon
Race format categories will continue from last year but with tighter start and finish times
OCA now offers single-day registrations (but no day-of). Single-day licenses are three times max.
We are working with the OCA to simplify kids event registration and insurance.
50/50 that the Novice category will make its return this year. Stay tuned for more details
As in years past, you will be expected to volunteer with setup or takedown. Some locations allow us to install a day or two before. We'll put calls out for help as needed so please watch for those.
Costs are increasing, so unfortunately race fees will be going up too, sorry!
We'll update the website soon with 2022 registration, day-of schedule, and any new FAQ items.
Further updates and news will be posted here, on our Facebook page when available.