The 2018 volunteer system
Volunteer Coordinator: Susan Morris
If you wish to volunteer, please contact our volunteer coordinator directly at volunteerforcx@gmail.com.
The Cyclocross Series is run completely by volunteers.  We have formalized the process to make sure that the work load is shared and to allow advance planning.
Each week we need people to set up and take down the course. There is therefore an expectation that all riders volunteer at least twice during the season to make it work. Volunteering involves helping set up the course on the morning of the event or helping take the course down after the last race.  This year we also ask that riders racing in the races later in the day, come early at least once to help set up, as that is the most demanding and time consuming of the volunteer requirements.  U15, U13 and U11 riders are excluded from the requirement, but welcome to help.
Volunteers for the morning set up will meet Vince at 7:00 a.m. and be assigned to a team.  Please be on time and ready to go at that time
Volunteers for take down are asked to meet at the finish line tent following the final race to be assigned a task. Please do not begin take down until being assigned a job.
Each time you volunteer, your name will be recorded and entered into a draw for one of two prizes to be awarded during the season.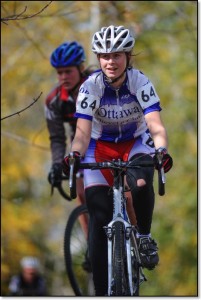 It is vital to the working of the system that we know the dates on which you are available well ahead of time.
You will be asked to sign up for 2 volunteer dates when you register, so please check your calendar ahead and be prepared to volunteer. If the dates that you choose are already full, you will be asked to choose another date.
Thank you for doing your part to continue making this series viable. Please encourage your fellow riders or team members to help as well. Many hands make light work, and we are all volunteers.
Save
Save
Save
Save
Save
Save