A reminder about the rules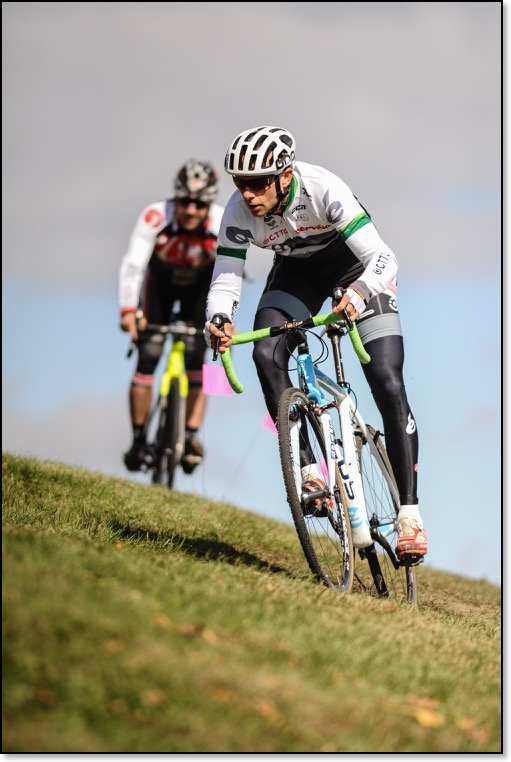 Because our races combine a number of categories and riders of disparate abilities, it is up to the faster riders to find a safe way around when passing, exactly like the rules governing motorists.
Unlike cross country ski races, there is no 'track' to pass. When slower riders are being lapped by faster riders, the slower riders should maintain their line. Fasters rider should only pass when conditions enable them to do so safely. It is up to the faster rider to find a way around the slower traffic. Do not shout at slower riders to move aside.
Any style of bicycle – road, mountain, fixed gear or cross – may be used provided that it is safe, in good repair and has working brakes for each wheel.
Riders must wear approved helmets at all times, including warm-up and cool-down.
Warm-up is not allowed on the course if any riders are still racing.
Bunny hopping the barriers is prohibited. Riders must dismount and cross over all the barriers on foot. Everyone must cross over the barriers and not go around them. Separate barriers are provided for U11 and U13 riders.
The circuits are marked with a combination of red/pink and green flags as well as stakes and caution tape. You are traveling in the correct direction if the red/pink flags are on your right. Riders may not ride outside of the flags or tape.
There will be a pit for spare wheels and bikes. Please DO NOT place them near the finish line as it creates confusion for the timekeepers due to accidental reading of the chips. You cannot go against the race direction on the circuit to get a spare bike or wheel.
Please remember that these are friendly races, so more experienced riders should expect to encounter less experienced riders and ride accordingly.
Save