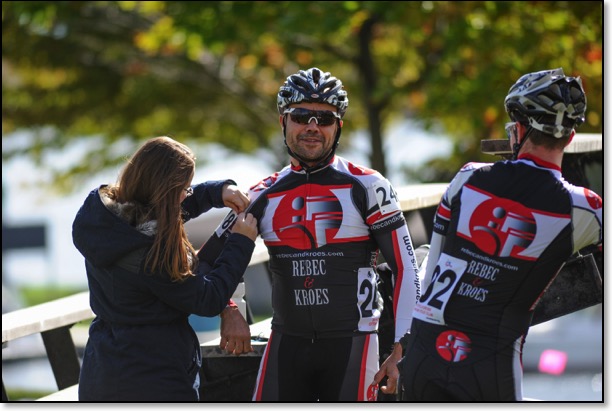 Both single race and series registrations are only available online through CCNbikes.com.
All online registration will close at 11:59 p.m. every Wednesday prior to the Sunday races and reopen the following Monday.
There are NO late entries or race day entries.
Once registered online, riders will pick up their race numbers and chip at the first race they attend. *Please allow extra time on race morning to do this, as all riders will need to show their license/permit, and pick up numbers as well as a chip.  Riders under age 18 must hand in their signed waiver.
There will be opportunities for riders to pick up their numbers and chip ahead of the first event. The number and chip pickup for the EOCS will be available at The Cyclery, 1115 Bank Street, on Wednesday, September 26th (4 to 7pm) and Friday, September 28th (6 to 8pm).
Note – there will be no pick up between races on the first event, Sept. 30th, due to the volume of riders and our need to keep on schedule. If you do not pick up your numbers and chip at the early sessions, you will need to do so before 8:30 a.m.
A rider can pick up numbers and the chip for another rider, provided they have in their possession the UCI license or Citizen Permit for that rider.
* ALL ENTRANTS, EXCEPT FOR U13 AND U11 RIDERS, MUST HAVE A VALID UCI LICENCE OR ONTARIO CYCLING ASSOCIATION (OCA) CITIZEN'S PERMIT WHICH MUST BE PRESENTED IN ORDER TO PICK UP RACE NUMBERS. The cost of this permit cannot be put towards a Citizen Permit later. Please note: OCA Single Day License are no longer available from the OCA.
Note to Quebec and other out-of-province riders registering for the season: If you do not have a UCI License, you must buy an OCA Citizen Permit. These are available to non-Ontario riders. For single races, you may  purchase a Single Day License (as above), maximum 3.
All Riders under age 18 must have an OCA waiver form signed by a parent/guardian in order to ride.
Riders in the U11 and U13 categories do not require any licence or permit, but they must register for the races and the waiver must be signed by a parent/guardian in order to ride.
Ontario Citizen Permit can be purchased through the online registration system at the same time as purchasing a series or single race registration.
Categories
We use the UCI age based system for the series.
Cyclocross categories differ from regular road and mountain bike UCI categories since the international season crosses into the next year. That is, it runs from September 2018 until January 2019. So the selected date for age categories is in the year in which the international season ends, making it December 31, 2019 this season.
Male Categories
U11 Boys (born 2009 and later)
U13 Male (born 2007 – 2008)
U15 Male (born 2005 – 2006)
U17 Male (born 2003 – 2004)
U19 Junior Men (born 2001- 2002)
Senior Men (born 1990 – 2000)
Masters Men A (born 1980- 1989)
Masters Men B (born 1970 – 1979)
Masters Men C (born 1960 – 1969)
Masters Men D (born 1950 – 1959)
Masters Men E (born 1949 and earlier)
Novice Men (born 1980 – 2000 and have not done cyclocross before)
Female Categories
U11 Girls (born 2009 and later)
U13 Female (born 2007 – 2008)
U15 Female (born 2005- 2006)
U17 Female (born 2003 – 2004)
U19 Junior Women (born 2001 – 2002)
Senior Women  (born 1990 – 2000)
Women A (born 1980 – 1989)
Women B  (born 1970 – 1979)
Women C (born 1960 – 1969)
Women D (born 1959 and earlier)
Entry Fees

:  The fees this year are the same as last year.  Fees for season riders include the chip and bracket. Single race riders will be required to pay a deposit for their chip when registering, refundable upon return of the chip, bracket and numbers on race day.
U11: Single Race:  $6, Series: $18
U13: Single Race:  $8, Series: $28
U15 and U17: Single Race:  $12, Series: $38
U19 (Junior): Single Race:  $15, Series: $55
All others: Single Race $25, Series: $98
Save
Save
Save
Save
Save
Save
Save
Save