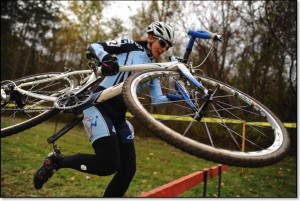 We will hold our annual Awards Event on the first Sunday in December. This is a relaxed event to celebrate this year's season.
Whether you raced once or participated in all of our events, you are welcome to come out to the year-end awards event and bring along your partner/spouse and families. All are welcome. We do ask, however, for a small donation of $5 from adult guests who did not race in the series.
Snacks will be provided with a cash bar available.
Based on the points from their top six races, riders who placed top three in their age category will be awarded the coveted Series cowbells! Thanks to Vince Caceres of The Cyclery for sharing the cost of the cowbells. As well, riders who have raced all 10 races will receive the 'Golden' series medals. Riders who have ridden at least six races will receive cyclocross series participation medals.
In addition to medals, cyclocross riders will be eligible for draw prizes. Main draw prizes are donated by The Cyclery and Euro-sports. Other prize sponsors are GearHeads in Petawawa, Rebec and Kroes in Ottawa, Shimano Canada and Bushtukah.
We are looking for a volunteer to consolidate photos taken over this season into a presentation we can view and enjoy at the awards event. Please contact me if you are able to do this.
If you have any questions, please let us know.
Save
Save